This feature allows you to export a portfolio, or multiple portfolios, from the Portfolio Construction tool via Excel.
The Excel file for exporting portfolios is compatible with Xplan, allowing you to export a client's portfolio from the Portfolio Construction tool to import into Xplan to complete a Statement of Advice for example.
You can export multiple portfolios at the same time into one Excel file to use elsewhere.
1. Click on 'Load Existing'

2. Select the portfolios to Export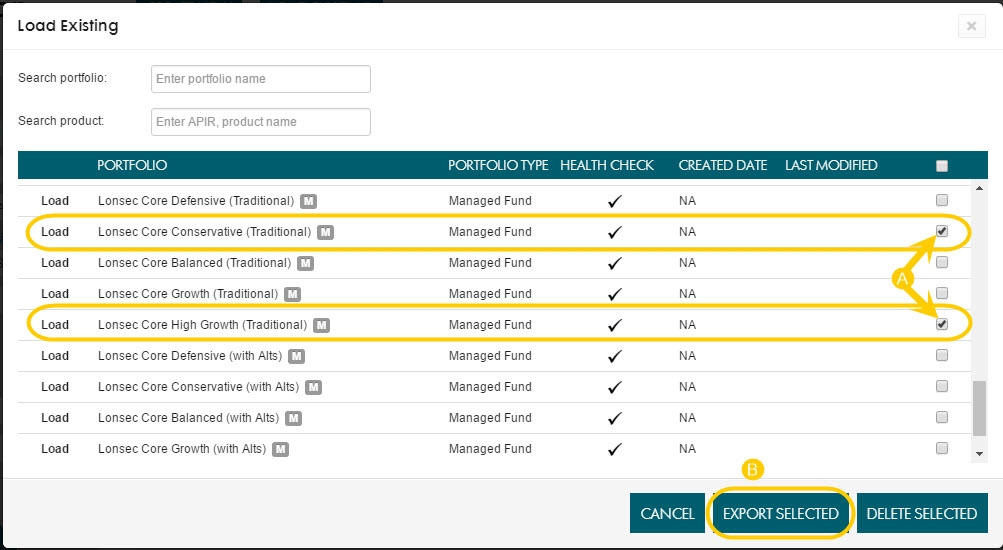 a. Tick the box to the far right of each portfolio to be exported
b. Click on 'Export Selected'
An Excel file will download with the data for all of the selected portfolios.